Centro Fastrackids Tenha
impacto na sua comunidade no século 21

Provávelmente tem-se vindo a preparar durante toda a sua vida para esta oportunidade.Ser o dono/a de um centro Fastrackids oferece-lhe essa oportunidade e as ferramnetas para aplicar a sua experiencia como professor/a ( não obrigatório),o seu amor ás crianças e/ou os seus talentos no negócio numa forma agradável e é pago para isso.
Como dono de um centro Fastrackids as crianças virão até si para aprender,divertirem-se e para serem desafiadas a desenvolver capacidades que utilizarão durante toda a vida.Os franchisados terão á sua disposição mais de oito programas de ensino no portfolio da Fastrackids para crianças com idades de seis meses aos oito anos.Para além disso eles estão equipados com um sistema de negócio Fastrackids que inclui ferramentas de marketing e de social media ,scripts de vendas processos de serviço ao cliente e outros recursos necessários para abrir,operar e fazer crescer os seus negócios.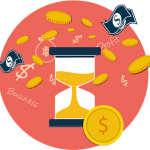 Quanto é o investimento?
As pessoas interessadas no nosso Centro fastrackids podem esperar gastar como investimento inicial entre $48.717-$203.517 usd o que inclui os custos do franchising.Algumas das variáveis que podem afetar o investimento incluem.tamanho e obras de adaptação de um determinado local.As áreas têm em média 600 metros quadrados dependendo da oferta do mercado.Gastos iniciais com marketing.Licenças legais e gastos com os profissionais:

O que faz desta a oportunidade certa para si?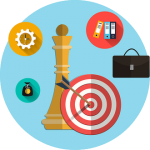 Um centro Fastrackids pode ser a oportunidade certa para si se :Gosta de ajudar as crianças a aprender.Se gosta de trabalhar com as famílias e com a sua comunidade.Se se sente confortável em conhecer novas pessoas.Se esta aberto/a a aprender novas ferramentas e novos sistemas de negócio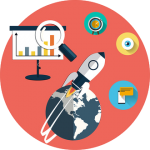 Qual é o próximo passo?
Comece o processo de conhecer a Fastrackids aqui.
The continued success of kid-centered franchises over the past several years is evidence that parents are always willing to sacrifice in order to give their offspring a leg up.
Entrepreneur magazine