FasTracKids Enrichment Center
Impact your community for the 21st century
Chances are, you've been preparing for this opportunity your whole life. Owning a FasTracKids Enrichment Center franchise offers you the opportunity – and the tools – to apply your teaching experience (not required), your love for children and/or your business talents in a satisfying way and get paid to do it.
As an owner of a FasTracKids Enrichment Center, children will come to you to learn, laugh and be challenged to develop skills they will use for a lifetime.
FasTracKids franchise owners are authorized to teach more than eight learning offerings in the FasTracKids Program Portfolio for children ages six months to eight years-old. Even more, they are equipped with the proprietary FasTracKids Business System, including marketing and social media tools, sales scripts, customer service processes and other resources, needed to open, operate and grow their business.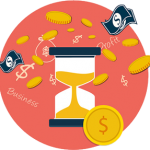 What is the investment?
Individuals interested in our Enrichment Center opportunity can expect their initial investment to be between $48,717 – $203,517 which includes the franchise fees.    Some of the variables that may effect the investment include:
The size and build-out expenses of a location.  Locations average 2000 sq ft and typically found in a retail setting.
Initial marketing expense
Legal, licensing and professional fees

What makes this the right opportunity for you?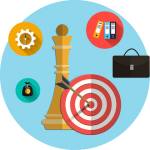 A FasTracKids Enrichment Center could be the right opportunity for you if:
You get satisfaction from helping children learn.
You enjoy working with families and your community.
You're comfortable meeting new people.
You're open to learning new skills and business systems.
You can recognize, grow and motivate good talent.
You're challenged by the idea of starting and growing a business.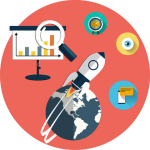 What is the next step?
Begin the FasTrack Discovery Process here.
The continued success of kid-centered franchises over the past several years is evidence that parents are always willing to sacrifice in order to give their offspring a leg up.
Entrepreneur magazine