Centrul de educație de tip Enrichment FasTracKids
Inluențeaza pozitiv comunitatea in secolul 21
Sunt toate șansele să vă fi pregătit pentru această ocazie întreaga viață. Să deții o franciză de tip Enrichment FasTracKids vă oferă posibilitatea -și instrumentele- pentru a pune în aplicare experiența anterioară de predare (nu este obligatorie), dragostea pentru copii și/sau talentele de afaceri într-un mod satisfăcător și să fiți plătit pentru a face acestea.
În calitate de proprietar al unui Centru de tip Enrichment FasTracKids, copiii vor veni la tine pentru a învăța, a râde și să fie provocați să-și dezvolte abilități care le vor folosi o viață întreagă.
Proprietarii de franciză FasTracKids sunt autorizați să predea peste opt tipuri de cursuri din cadrul portofoliului de programe FasTracKids, pentru copii cu vârste între șase luni și opt ani. Chiar mai mult, acestia primesc drept de folosire a sistemului de afaceri patentat FasTracKids, inclusiv instrumente de marketing și social media, script-uri de vânzări, procesele de relații cu clienți și alte resurse, necesare pentru a deschide, opera și să crească afacerea lor.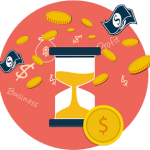 Care este investiția inițială?
Persoanele fizice interesate de aceasta oportunitate se pot aștepta ca investiția inițială să fie între 48,717 $- 203,517$, sumă care include si taxele de franciză. Unele dintre variabilele care pot influența investiția includ:
Mărimea locatiei și cheltuielile de amenajare. Locațiile au in medie 2000 m² și de obicei sunt localizate în zone cu un vad comercial.
Cheltuieli inițiale de marketing.
Taxe juridice, de autorizare și profesionale

Ce face ca această oportunitate să fie cea mai potrivită pentru dumneavoastră?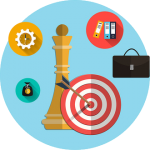 Un centru de tip Enrichment FasTracKids poate să fie cea mai bună oportunitate pentru tine dacă:
Aveţi un sentiment de satisfacţie atunci când ajutaţi copiii să înveţe.
Vă place să lucraţi cu comunitatea dumneavostră și familiile din aceasta.
Vă simțiți confortabil când întâlniți oameni noi.
Sunteți deschis la învățarea de noi competențe și sisteme de afaceri.
Puteți recunoaște talentul, să îl creșteți și să îl motivați.
Sunteți provocat de ideea de a începe o afacere și de a o crește.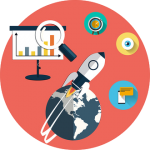 Care este pasul urmator?
Începe procesul de descoperire FasTracKids aici here.
The continued success of kid-centered franchises over the past several years is evidence that parents are always willing to sacrifice in order to give their offspring a leg up.
Entrepreneur magazine