Centro de Enriquecimiento FasTracKids

Un impacto a su comunidad para el siglo 21
Es posible que se haya preparado para esta oportunidad durante toda su vida, ya que poseer una franquicia de Centro de Enriquecimiento FasTracKids  le ofrece la oportunidad – y las herramientas – de aplicar su experiencia de enseñanza (no requerida), su amor por los niños y / o sus talentos de  negocio  de una manera satisfactoria.
Como propietario de un Centro de Enriquecimiento FasTracKids, los niños vendrán a  aprender, reír y ser desafiados a desarrollar habilidades que usarán para toda la vida..
Los dueños de franquicias de FasTracKids están autorizados para enseñar más de ocho ofertas de aprendizaje en la cartera de programas de FasTracKids para niños de seis meses a ocho años de edad. Aún más, están equipados con el sistema empresarial del propietario FasTracKids, incluyendo herramientas de marketing,  de redes sociales, scripts de ventas, procesos de servicio al cliente y otros recursos, necesarios para abrir, operar y hacer crecer su negocio.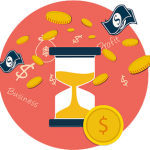 ¿Cuál es la inversión?
Las personas interesadas en nuestra oportunidad  de Centro de Enriquecimiento Educativo pueden esperar que su inversión inicial sea entre  49,342 usd. – $ 172,367 usd  que incluye el valor  de la   licencia. Algunas de las variables que pueden afectar la inversión son:El tamaño y la construcción en los gastos de una ubicación.
Se requiere una ubicación promedio de 120 a 200 metros cuadrados y normalmente se encuentran como locales comerciales.
Gasto de mercadeo inicial.
Derechos legales, licencias y honorarios profesionales.

¿Qué hace que ésta sea la oportunidad adecuada para usted?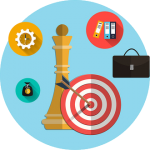 Un centro de enriquecimiento  FasTracKids podría ser la oportunidad adecuada para usted si:
Le satisface ayudar a los niños a aprender.
Le gusta trabajar con familias y su comunidad.
Se siente cómodo conociendo gente nueva.
Está abierto a aprender nuevas habilidades y sistemas empresariales.
Puede reconocer, crecer y motivar a un buen talento.
Se siente  desafiado por la idea de comenzar y crecer un negocio.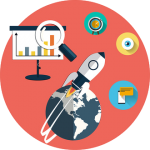 ¿Cuál es el próximo paso?
Comience el proceso de descubrimiento de FasTracKids  aquí.
The continued success of kid-centered franchises over the past several years is evidence that parents are always willing to sacrifice in order to give their offspring a leg up.
Entrepreneur magazine