FasTracKids Master Franchise
Impact your city or nation for the 21st century
In 1998, an international educator combined his unique learning curriculum with groundbreaking interactive technology and teamed them with a business system created by a renowned salesman. FasTracKids was born.
Now, imagine using those same resources – a proven curriculum, interactive technology and a business system refined over 17 years – to revolutionize early childhood learning in your city or country as a FasTracKids Master Franchisee.
Master Franchisees own the exclusive rights to recruit, place and oversee FasTracKids Learning Academies in their designated territory, and share in the revenues generated by those centers.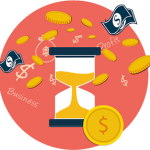 What is the investment?
FasTracKids uses these three resources to set Master Franchisee fees for a designated territory:
What we learn about you during the FasTrack Discovery Process
The Human Development Index (HDI) of a country
Number of cities above 250,000 in population in your designated market area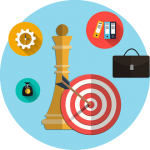 What makes this the right opportunity for you?
A FasTracKids Master Franchise could be the right opportunity for you if:
You get satisfaction from helping children learn.
You want to make a positive impact in your country.
You have a great eye for identifying, recruiting and motivating talented people and holding them accountable for business results.
You're open to learning new skills and business systems.
You have sales and marketing experience (or talent).
You have experience with contracts, real estate and negotiating leases.
You're challenged by the idea of growing a business territory and the responsibilities of business leadership.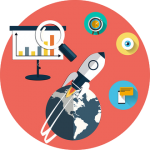 What is the next step?
The map below indicates the countries that currently have master franchisees.  If you don't see the country you are interested in please contact FasTracKids Intl, Ltd. using the form at the right and someone will contact you shortly.
When I chanced upon FasTracKids in the year 2000, I was quite certain that this was the right way in developing young children's potential.
Children are often taught either to give one-word answers or to regurgitate what has been taught in school. They are also given the ideas that the sky is only blue, the grass is always green and the apple must be red. Children are also expected to pay attention and to speak only when they are told to.
FasTracKids does the opposite!
Most programs that I have seen sold in the market often focus on taking children up the ladder of success without giving them a chance to experience their childhood.
FasTracKids believe in taking children on a learning journey horizontally so as to give your child a brighter and better future.
Patricia Koh