Strategic Partnerships
Impact your existing preschool, kindergarten, or other children's business for the 21st century
In business today, if you aren't moving ahead, you're falling behind. If you already own a preschool, kindergarten, or other children's business, adding programs from the FasTracKids Program Portfolio can move your existing program – and your service to families – boldly forward. Children's businesses worldwide have experienced good success by becoming authorized providers of FasTracKids' learning offerings for children ages six months to eight years-old. FasTracKids is a true, digital curriculum, making lessons easy to use, intuitive to deliver in the classroom, and powerfully connects an instructor's love of teaching and a child's love of learning.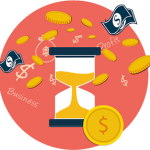 What is the investment?
FasTracKids uses these three resources to set partnership fees:
The number of student that are enrolled at your location
The number and/or type of programs selected from the program portfolio
The duration of the commitment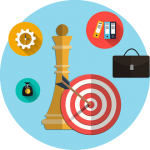 What makes this the right opportunity for you?
Licensing specific programs from the
You have an existing preschool, kindergarten or other children's business that could benefit from new learning programs or new streams of revenue.
You're motivated by the idea of growing your existing business.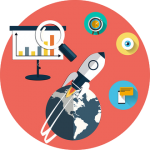 What is the next step?  
Contact FasTracKids using the form at the right or use the map below.
The map below indicates the countries that currently have master franchisees. If you don't see the country you are interested in please contact FasTracKids Intl, Ltd. using the form at the right and someone will contact you shortly.
"As some of you know, my background includes a career in the computer industry, positions in the education field as President of the Kinnelon Board of Education, as well as being a member of the Morris Country Board of Education.
"In those capacities, I have spent a great deal of time evaluating new programs which can improve what I believe is a unique and cutting edge approach to education which we employ here at Apple Montessori Schools. We're proud to offer this joint venture partnership with an established corporation, which will bring to you and your child a computer program with education and child development skill building.
"It works perfectly with Apple Montessori's curriculum. In fact, the synergism of the two systems will offer multiple enhancements beyond the potential allow you to follow the progress of your child."
Rex Bailey
We integrated FasTracKids into the curriculum of our Kindergarten to enrich the knowledge of young children. This program also stimulates creativity and enhances children´s thinking and reasoning ability, as well as developing their problem solving capacities and self-esteem. It has proved to be the correct choice to help putting our children on the path to success. The first year we implemented the program was in the school year of 2000/2001. When those children reached the ninth year, it was the first time we got to the top ten ranking in the country and we have been there ever since.
Rui Curica